This page includes information for licensees regulated by the Division.
Choose the appropriate category:
Licensing Information, Applications, and Forms
The Division of Funeral, Cemetery, and Consumer Services offers licenses for individuals as well as businesses and establishments. Click to expand each category below for more information on the license types, as well as licensing applications and associated forms.
IMPORTANT NOTICE TO APPLICANTS

BE SURE TO ALLOW ADEQUATE TIME FOR YOUR LICENSE APPLICATION TO BE REVIEWED! Chapter 497.167(9), Florida Statutes, requires an application to be complete at least 25 days in advance of a regularly scheduled Board meeting to be considered by the Board at such meeting. The Division's Licensing Team has internal deadlines for identifying application deficiencies, processing completed applications, and submitting applications for Board action.

The processing of an application begins when the application is received by the Licensing Team. All required information and/or documents must be received, reviewed, and acted upon two weeks prior to the next Board meeting. Board agendas/packets are then prepared and provided to Board members for their review one week prior to the Board meeting. The Board packets include a copy of each fully processed application and related documents for the Board's review.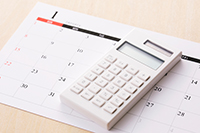 Application Fees and Renewal Schedules
Additional Licensing Requirements
Special Information for Preneed Licensees
Quarterly Preneed Remittance through eAppoint Online
This form is for use in purchasing the Board of Funeral, Cemetery and Consumer Services Brochure regarding cemetery and preneed sales
NOTICE TO ALL PRENEED LICENSE RENEWAL FILERS
All preneed renewal packets are due back to the Division on or before April 1, 2023.
Click here for general Preneed Renewal Instructions
If you do not have your renewal packet, please use the blank renewal packet below, in the format of your choice:
Preneed License and Branch Annual Renewal Packet (10 forms)