Just The Facts - Statistics on Insurance Fraud

---
These fraudulent, possibly unlicensed, contractors target neighborhoods and take advantage of multiple homeowners. The contractor may complete the roof of one home to use as an example or proof to other homeowners.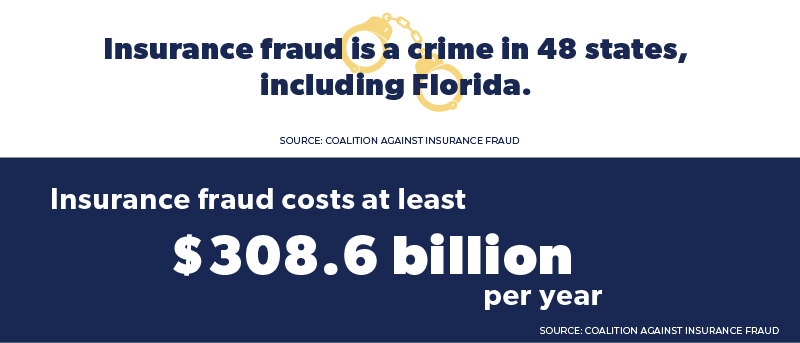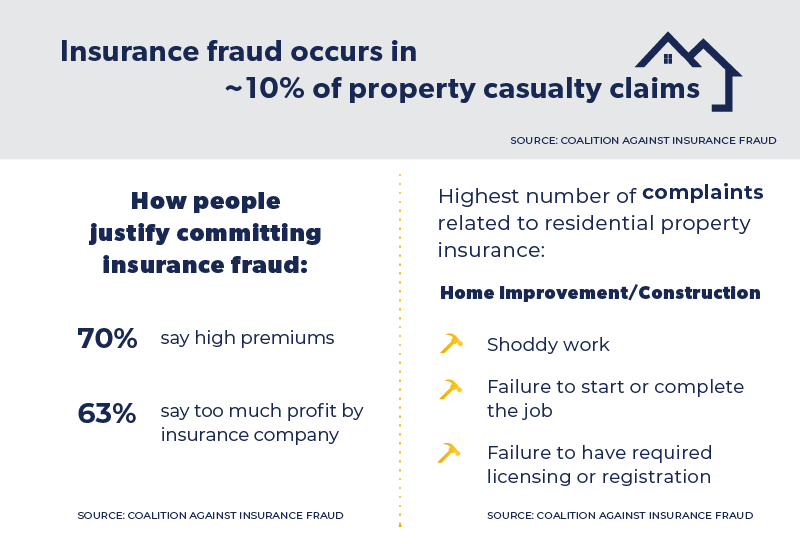 Contractors serve an important role in the property building and repair process. Unfortunately, there are some contractors attempting to take advantage of you. There are things you can look for when trying to determine if a contractor may be misleading you.

Review these Red Flags to help protect yourself from potentially fraudulent contractors.
Red Flag: If a contractor shows up to your home or place of business unsolicited and offers you payment or a gift card for a free inspection.
Contractors are essential to helping build and repair your home or property. Below are some tips that can help ensure you're working with a licensed, legitimate contractor and to avoid falling victim to a contractor scam.
CONSUMER TIP: Verify that the contractor has an active, valid Florida license at www.MyFloridaLicense.com.
Don't allow a contractor to inspect your property, including your roof, until you have verified that they are a licensed, reputable contractor.
Tasha Carter
Florida's Insurance Consumer Advocate
Office of the Insurance Consumer Advocate
200 East Gaines Street, Tallahassee, FL 32399
Phone: (850) 413-5923
Email: YourFLVoice@MyFloridaCFO.com