FLORIDA VOLUNTEER FIREFIGHTER INFORMATION
Being a volunteer emergency responder is a rewarding experience and an extraordinary way to serve your community. It takes dedication, sacrifice, leadership, and mental/physical stamina.
Approximately 12 million Florida citizens depend on volunteer firefighters to protect their community. To keep these residents safe, it's critical that individuals volunteer for local departments. More than 200 departments throughout Florida utilize volunteers to sustain operations.
---
DEFINITION: VOLUNTEER FIREFIGHTER
Individual who holds a current and valid Volunteer Firefighter Certificate of Completion issued by the Division of State Fire Marshal under s. 633.408, Florida Statutes.
DEFINITION: FIRE SERVICE SUPPORT PERSONNEL
Individual who does not hold a current and valid certificate issued by the division and who may only perform support services.
DEFINITION: FIRE SERVICE SUPPORT SERVICES
Those activities that a fire service provider has training and individual to perform safely outside the hot zone of an emergency scene. Including pulling hoses, opening and closing fire hydrants, driving and operating apparatus, carrying tools, carrying or moving equipment, directing traffic, manning a resource pool or similar activities.
DEFINITION: HOT ZONE

The area immediately around an incident where serious threat of harm exists, which includes the collapse zone for a structure fire.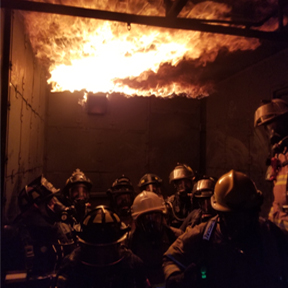 ---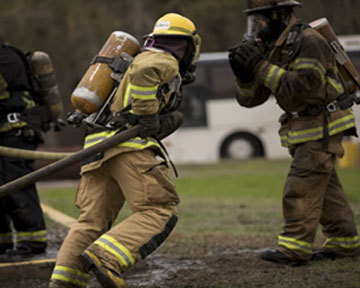 NW Florida Volunteer Firefighter Weekend September 13-17, 2023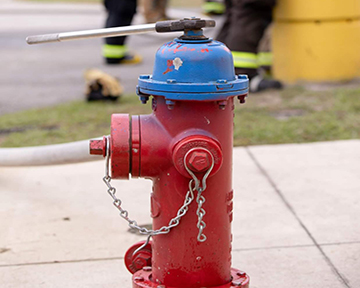 2024 Volunteer Week @ FSFC
April 4 - 7, 2024 SAVE-THE-DATE!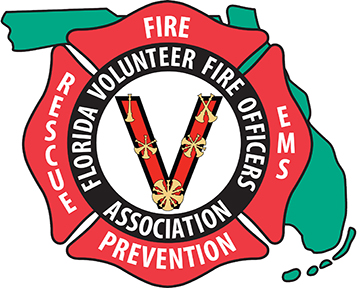 Florida Fire Chiefs' Association Volunteer Fire Officers Section
---
Grow as You Go
The Online Volunteer Firefighter Training Program
The Bureau of Fire Standards and Training has developed a new approach to train Florida's volunteer firefighters. The Modular Online Volunteer Firefighter Program allows prospective volunteer firefighters to serve their community by completing modules until they receive their Volunteer Firefighter Certificate of Completion. For more information on this program, click on the button below.
GROW AS YOU GO Modular Online Volunteer Training Program
Guidelines for the Firefighter Part 1 Certificate of Completion Program (Volunteer Firefighter Taskbook)
The standard of firefighter training as required by Florida State Statute 633 and Florida
Administrative Codes 69A-37 and 69A-62 to be a Volunteer Firefighter is the completion of Part 1 of the State of Florida Minimum Standards Course. This document provides guidelines for meeting this requirement.
CLICK HERE for Revision 3.3 Volunteer Firefighter Task Book
---
---
If you have any questions about the "GROW AS YOU GO" Training Program, Firefighter I Training, or about opportunities to serve with the Florida Volunteer Fire Service Community, please contact:
Mr. Charlie Frank
STATE VOLUNTEER FIRE COORDINATOR
BUREAU OF FIRE STANDARDS AND TRAINING
THE FLORIDA STATE FIRE COLLEGE
11655 NW GAINESVILLE ROAD
OCALA, FLORIDA 34482
352-369-2808