Lithium Ion Battery Symposium
September 7 - 8, 2023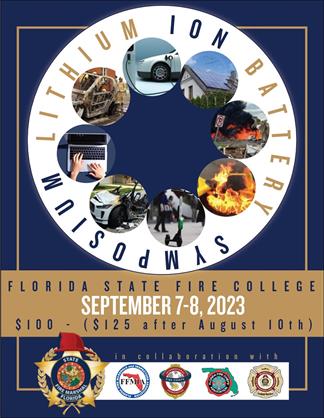 $100.00 Early Registration
$125.00 after Aug.10,2023
Register Now
Topics to be addressed:
(Including but not limited to)
- Preparation, Response & Recovery from EV and ESS
- Mobility
- Hazardous Materials
- Charging Stations
- Disposal
- Safety Equipment
- Codes
---
Location:
Florida State Fire College
11655 NW Gainesville Road
Ocala, FL 34482
(352) 369-2800
---
This 2-Day Symposium will cover a broad range of Lithium-Ion battery related topics and risk exposures that are critical to Florida's first response community. Firefighters, law enforcement personnel, and tow operators will have an opportunity to meet with industry leaders and contribute to this well needed conversation on safe handling and emergency response techniques.
Presentations will include information from first response community leaders, federal partners on national standards, manufacturers, and private industry safety data and latest developments. Product demonstrations, best practices discussions, and case studies of previous Li-Ion battery related incidents will round out the symposium, setting the stage for further exploration and training initiatives.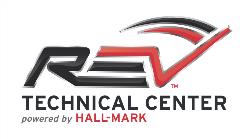 ---
---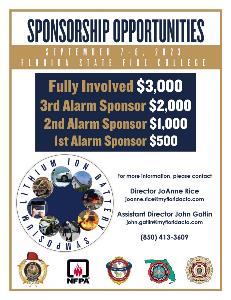 We will continue to update symposium information as we confirm additional items.
Contact the Florida State Fire College for questions (352) 369-2800
---
Fighting Electric Vehicle Fires The information provided on this page is intended to serve as a general reference for first responders and vehicle operators