The Boiler Safety Section is dedicated to ensuring the safety of boilers in public buildings by administering and enforcing 554, F.S. "The Boiler Safety Act" and 69A-51 F.A.C.
On this webpage, you can learn important information about boiler laws, regulations (Rules) and how to comply with them. Specifically, you can learn more information about:
Certificate of Compliance Requirements and Renewal Process
Installation Requirements
Inspection Requirements
Name or Ownership Changes
With this information, you can ensure your boiler complies with Florida Law and will operate safely for years to come while safeguarding life, limb and property. If you have any further questions, you may contact this section by email Boiler.Safety@myfloridacfo.com.
Thank you for using our Public Portal lookup and we hope the link, "ACCESS THE PUBLIC PORTAL" will be helpful. This link does not require a user name or password. This free-access portal provides; look up/print invoices, statuses, certificates and inspection reports on our State Public Database.
---
Chief Boiler Inspector: David Warburton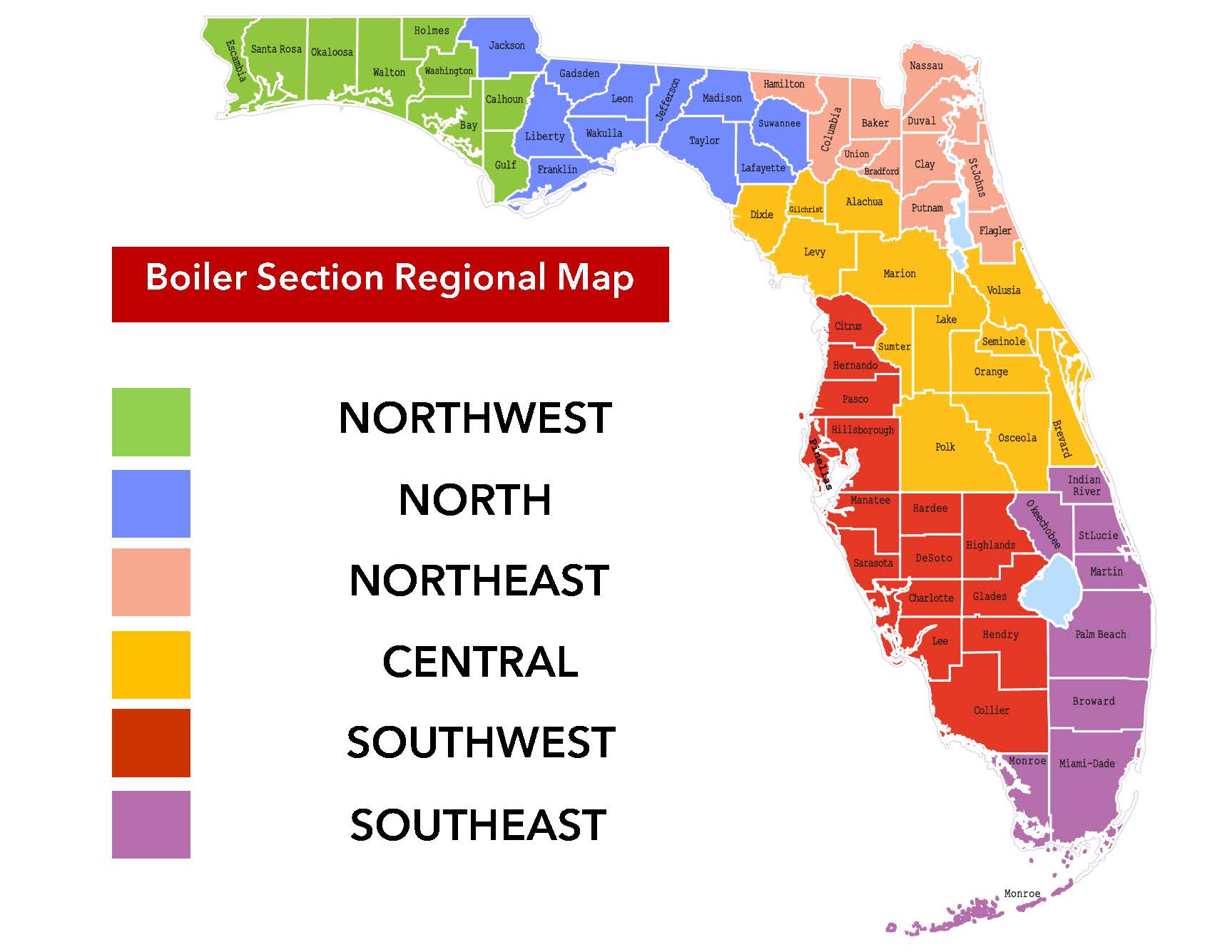 WANT TO LEARN MORE ABOUT THE BOILER SAFETY PROGRAM?

OUR DEPUTY BOILER INSPECTORS CAN PROVIDE FREE PUBLIC OUTREACH TO YOUR ORGANIZATION OF FIVE OR MORE PEOPLE. CALL OR EMAIL OUR OFFICE FOR MORE INFORMATION.
Boiler Safety Section
Bureau of Fire Prevention
Division of State Fire Marshal
200 E. Gaines Street
Tallahassee, Florida 32399-0342