Florida Will Fight ESG
3/17/2023
This week, I issued a statement regarding Governor DeSantis' creation of a multi-state "alliance" to combat ESG standards. I am thrilled to see the Governor use the full force of his administration to push back against the cult of ESG. Governor DeSantis and State Treasurers throughout the nation have been waging war against an ESG system that creates more losers than winners, and with the Governor's formation of this anti-ESG alliance - the cavalry has arrived.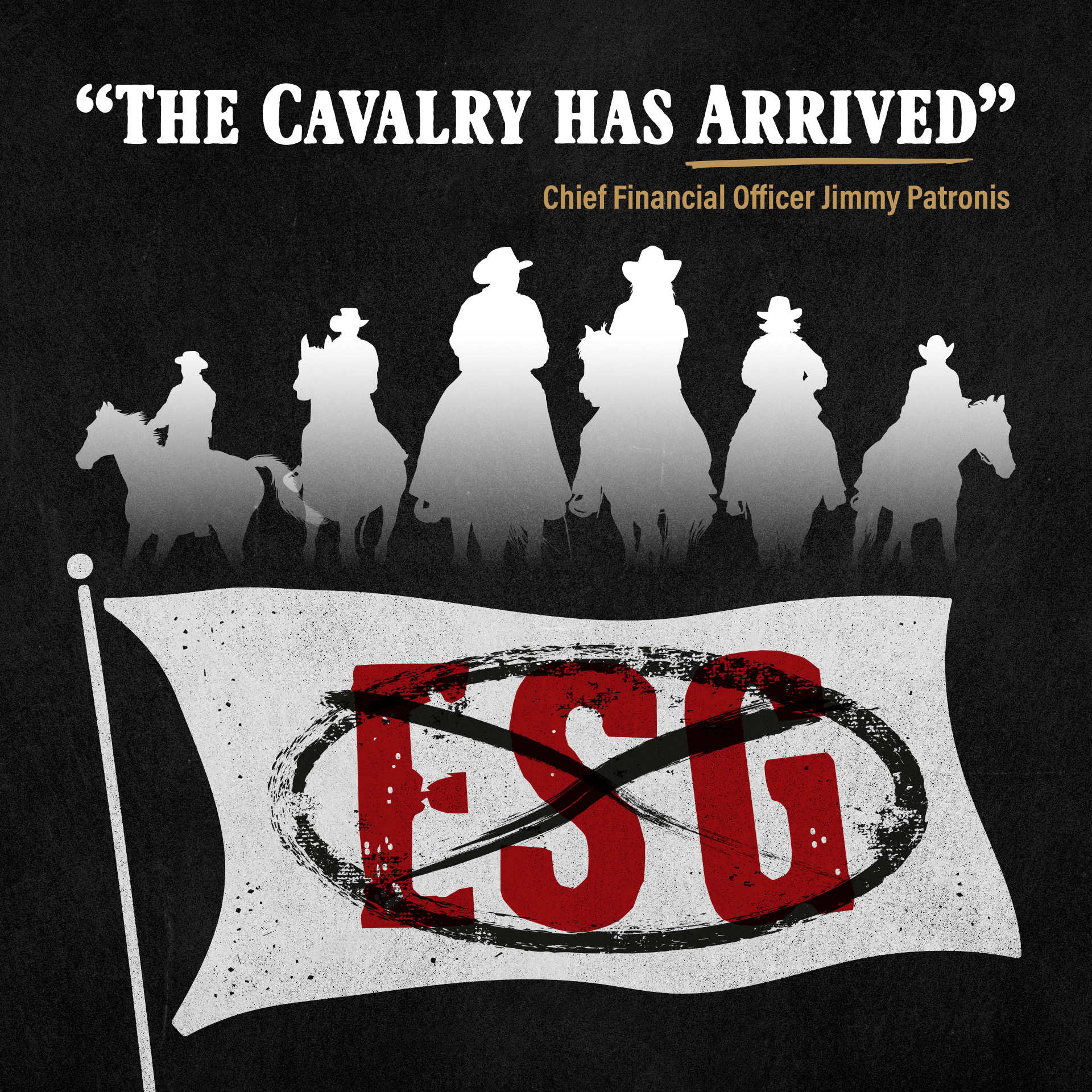 On Tuesday, I issued a statement following the passage of House Bill 3, which prohibits financial institutions from using ESG. After the Silicon Valley Bank (SBV) failure, it is clear that this legislation is necessary in protecting Florida banks from future failures like it. Inflation doesn't show any sign of letting up, and it looks like our country could be facing some difficult times. HB 3 will be critical in protecting Florida's economy, and communities that rely on safe banking institutions.
Lastly, the Florida Department of Financial Services (DFS) provided an update on the My Safe Florida Home (MSFH) program. The MSFH program offers free wind mitigation home inspections, as well as up $10,00 in storm mitigation grants for homeowners. Since its launch in November 2022, the MSFH program has completed over 18,000 free home inspections, approved over 3,500 grant applications, and obligated more than $33 million in Home Mitigation Grants.
Have a safe and happy St. Patrick's Day!
Sincerely,