**VIDEO RELEASE** CFO Patronis: Floridians in Evacuation Zones, Evacuate Now
9/27/2022
**VIDEO RELEASE**
CFO Patronis: Floridians in Evacuation Zones, Evacuate Now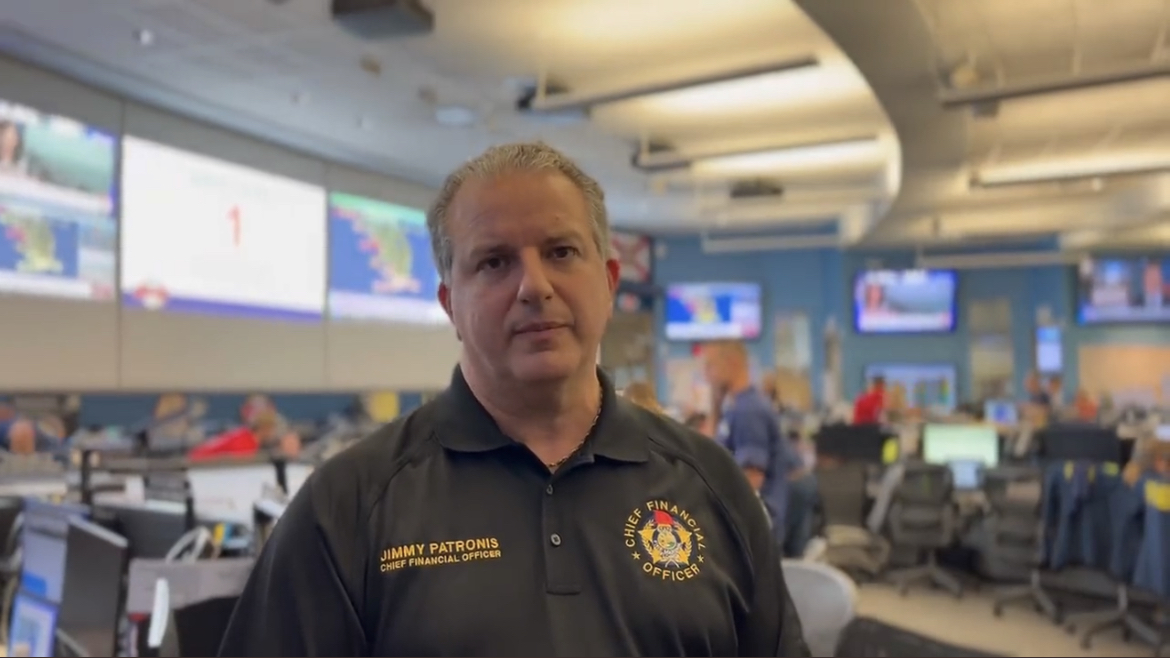 TALLAHASSEE, Fla. – Today, Chief Financial Officer (CFO) and State Fire Marshal Jimmy Patronis issued a public service announcement urging Floridians in evacuation zones to evacuate now. Hurricane Ian is currently a category 3 and is anticipated to potentially make landfall as a category 4. Please visit PrepareFL.com to find the resources you need to make last minute preparations to keep you and your family safe before, during, and after the storm.

Watch video HERE.

CFO & State Fire Marshal Jimmy Patronis said, "Please heed the warnings. Hurricane Ian will be making landfall within the next 24 hours. Evacuate to a higher area. If you are in a low-lying area, evacuate to a safe shelter or to higher ground. Please do not put our first responders in harm's way because of your reluctance to move to a safe area. Stay safe and visit PrepareFL.com."
###
About CFO Jimmy Patronis

Chief Financial Officer and State Fire Marshal Jimmy Patronis is a statewide elected official and a member of Florida's Cabinet who oversees the Department of Financial Services. CFO Patronis works each day to fight insurance fraud, support Florida's firefighters, and ensure the state's finances are stable to support economic growth in the state. Follow the activities of the Department on Facebook (
FLDFS
) and Twitter (
@FLDFS
).