Sep 23, 2022
This week, I issued a statement addressing the recent media reports that credit card companies are going to start tracking gun and ammunition purchases. It is as simple as this, law-abiding Americans should not be put on any kind of government watchlist. The 2nd Amendment is a foundational part of American life, and as a result of the virus known as ESG's, we are seeing a global movement to socially re-engineer Americans to not see it as such. We are not going to allow this in the free state of Florida. If these companies continue with there forced woke agenda, they will not be welcome to do business with our great state.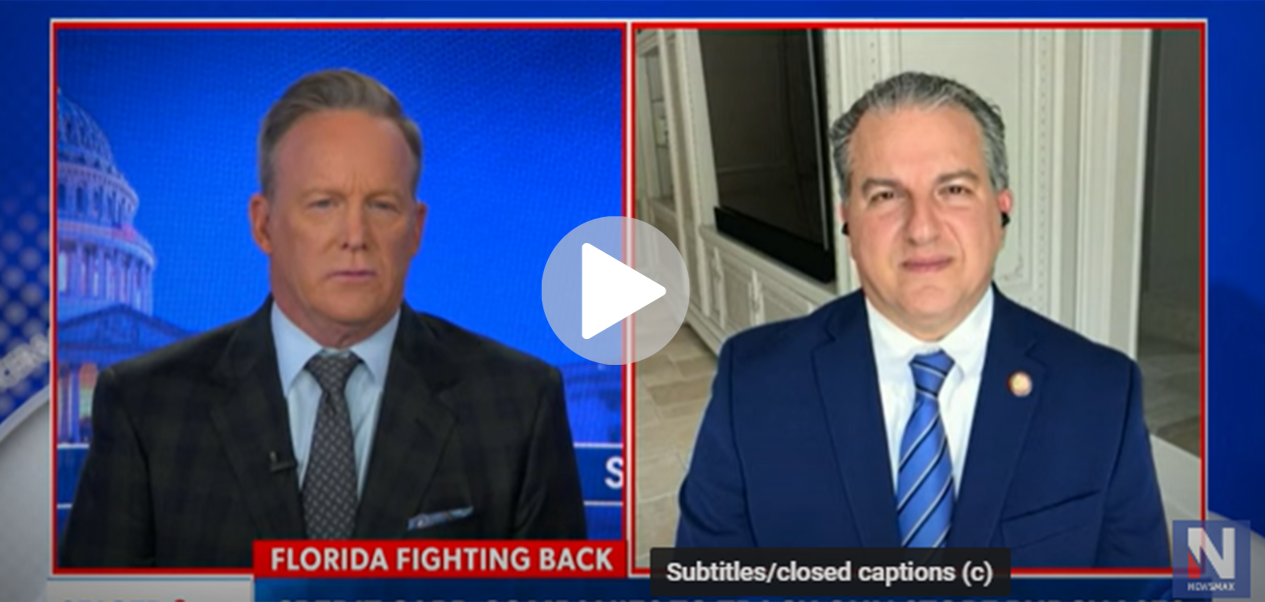 This week, I released
bill text
that will incentivize
small businesses
to fight back against the IRS if they overreach. After the announcement of the 87,000 new IRS personnel, my greatest concern is for the small businesses that will be targeted. As we know, big businesses and corporations are able to have an army of attorneys and accountants on hand, but the small businesses don't, making them vulnerable. This proposed legislation is going to help the "little guy" fight back, if IRS targeting on the basis of political affiliation, ideology, or beliefs, is proven.
Lastly, being that September is
National Preparedness Month
, and that we are currently monitoring Tropical Depression 9 in the Atlantic, all Floridians need to be prepared. Experts are predicting it could become a major hurricane and could have potential impact on our state starting next Wednesday. Now is the time to make vital preparations that can help ensure you and your family can weather this storm safely and recover quickly. Visit
PrepareFL.com
now for important disaster preparedness information and tips. Don't wait, it may be too late.
Sincerely,
Jimmy Patronis
Chief Financial Officer
State of Florida

Stay Connected