Protecting Yourself from Fraud
Agents should routinely verify the licensure of the companies for which they're selling. If you suspect an entity is not authorized or licensed to transact insurance in Florida, from Florida or with residents of Florida, please notify our office. Report suspected unlicensed activity. Call 877-MY-FL-CFO (1-877-693-5236).
Read more > >
Dear friends,
As the world turns and technology continues to advance, so does the ever-present threat of fraud in our lives. Whether it's shopping online or buying a new insurance policy or even a telephone call from a stranger, we must do our part to help protect ourselves and our private information from those who may want to take it. Fraud knows no boundaries and impacts Floridians of every age and income level. Each year, fraud costs consumers billions of dollars in higher fees, taxes and insurance rates that are collected to cover losses from fraudulent transactions.
Our Department works to cut down the cost of fraud each and every day in a variety of ways, some of which you may already know and some you may not.
Our Division of Insurance Fraud takes fraud head on by investigating a host of insurance-related crimes. From staged car accidents to fake water leaks for insurance payments to employers who fail to adequately protect their employees with workers' compensation coverage, our investigators are working in every corner of our state to root out and address these crimes that are driving up our insurance rates. We're making great strides, averaging four arrests per day, taking four more fraudsters out of your pockets. If you see something, say something. To report suspected insurance fraud, please call 1-800-378-0445.
Our Division of State Fire Marshal works to solve cases of suspicious fires in our state. You may not know that one of the primary reasons people intentionally start fires in our nation is in hopes of collecting the insurance money tied to the property they've destroyed. It happens more often than you'd think--since 2011, we've made nearly 1,500 arson arrests. If you have information regarding a fire you believe to be suspicious, tell our investigators by calling 1-877-662-7766.
Our Division of Public Assistance Fraud fights against those who try to cheat our public benefits system, which is designed to temporarily help Floridians through their time of need. Just last fiscal year, we opened 232 slots for hard-working families to enroll their children in daycare services so they can go to work to provide for themselves. When people steal these benefits, it takes away from another family in need. In total, we've stopped more than $167 million worth of public assistance fraud in the last four-and-a-half years. If you think someone is cheating the public assistance system, please report it by calling 1-866-762-2237.
Lastly, and the one area I encourage you to become familiar with, is our Division of Consumer Services, which works 365 days a year to assist and inform you and your loved ones about fraud and scams of all types.
Here are just a few of the services they provide:
Insurance Consumer Helpline: Consumers can chat with an insurance expert to get advice about the purchase of a new policy, to go over coverage limits, or to ask for help during the claims process.

Mediation Services: Are you dissatisfied with the response you're getting from your carrier? Was your claim denied? Do you think your claim was not handled properly? Our insurance experts will reach out to your insurance company on your behalf to help you get the coverage you deserve.
Tools are available all-day, every day by visiting our website at http://www.myfloridacfo.com/Division/Consumers/. To speak with an insurance expert or to request help with a claim, give us a call at 1-877-693-5236.

With the holidays quickly approaching, scammers tend to come out of the woodwork to try to steal your hard-earned cash. Stay on guard and give us a call if you need some assistance.

Sincerely,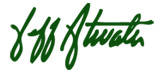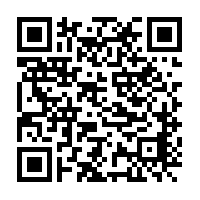 Jeff Atwater
Chief Financial Officer
State of Florida