Continuing to Improve For You!
A disaster can strike your business or your home anytime. Take action and learn ways on how to prepare.
Read more > >
Dear friends,
The response to our rebranded newsletter, Insurance Insights, has been very positive. In addition to the new look and feel, we have received valuable feedback from you, our insurance professionals, on the licensing and compliance portion, and are making updates to ensure that it is more user friendly.
Beginning August 1, you will be able to navigate to www.MyFloridaCFO.com/Division/Agents and see all the information for our licensees and applicants in a more organized and simplified layout. Please be sure to read this month's In The Know section as it provides more details about the new site and what information you can expect to see.
As you can see, we take your feedback very seriously, and we look forward to hearing from you about these improvements.
Thank you,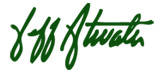 Jeff Atwater
Chief Financial Officer
State of Florida