Florida Saves Week
Agents should routinely verify the licensure of the companies for which they're selling. If you suspect an entity is not authorized or licensed to transact insurance in Florida, from Florida or with residents of Florida, please notify our office. Report suspected unlicensed activity. Call 877-MY-FL-CFO (1-877-693-5236).
Read more > >
Dear friends,
As the month of February comes to a close, I would like to highlight the importance of Florida Saves Week. Established by a resolution of the Florida Cabinet, Florida Saves Week serves as a reminder to people across our state to be mindful of their financial decisions to secure a safe and strong financial future.
We should all watch how we spend and save where we can to avoid accumulating too much debt. By paying close attention to current and future needs as well as the importance of credit, we can establish a blueprint to prepare for planned and unplanned life events. We at the Department of
Financial Services have created useful resources for Floridians in all life stages.

Here are just a few financial questions that the Your Money Matter$ website can help answer:
How much can I afford to pay in rent or on a mortgage?
How much can I afford to spend on a car payment each month?
What is my credit score and what does it mean?
What should I finance? What should I save for?
After working for decades and wanting to retire, an entirely new set of financial questions may arise. On Guard for Seniors is a section of our website along with Your Money Matters that is dedicated to managing finances in retirement. It includes information about the following:
Annuities: Are they right for me?
Reverse Mortgages: What should I know?
Long Term Care: How does it work, and how much does it cost?
Thousands of active-duty and retired servicemen and women choose to call Florida home. Serving in the military presents unique challenges and opportunities specific to finances. Just look for the Financial Frontlines section on our website for information on answering questions like these:
How do I protect my assets while I'm deployed?
What are the protections of the Civil Relief Act?
Can I start preparing my post-service finances now?
Again, I encourage you to visit our website and take advantage of the many tools we have available to help you feel confident about your financial future.

Sincerely,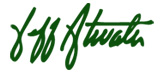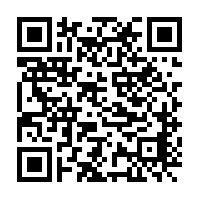 Jeff Atwater
Chief Financial Officer
State of Florida