Alert: Email Scammers Posing as the Department's Division of Insurance Fraud
Agents should routinely verify the licensure of the companies for which they're selling. If you suspect an entity is not authorized or licensed to transact insurance in Florida, from Florida or with residents of Florida, please notify our office. Report suspected unlicensed activity. Call 877-MY-FL-CFO (1-877-693-5236).
Read more > >
Dear friends,
As you know, my office works daily to reduce the rate of fraud in the state of Florida. Unfortunately, we've recently become aware that someone is attempting to bring fraud to our doorstep. We've identified a new scam in which emails are sent to consumers, claiming to come from the Director of our Division of Insurance Fraud, asking for pieces of personal information in order to assist our efforts on a case or to prevent being prosecuted for an alleged crime.

We've obtained copies of some of these emails, many of which instruct consumers to contact the Tucson International Airport for details on where to send their personal insurance-related information. We are looking into the matter and we aim to quickly get to the bottom of it. However, I can confirm that while these emails have our logo and our street address, they did not come from within our Department.


The Division of Insurance Fraud regularly conducts interviews and routinely speaks with consumers, insurance professionals, health care providers and others as part of their investigative work.

However, the Division of Insurance Fraud does not request personal information via email and would never ask a consumer to contact a third party in order to provide any confidential information. We ask anyone who has received any email claiming to come from Director Simon Blank or Assistant Director Timothy Cannon requesting such information to disregard any and all requests for personal information and refrain from calling any hotline or toll-free number that may be provided.

We've learned that some of these fraudulent emails have originated from a Gmail account--this account is not related in any way to the Department of Financial Services or the Division of Insurance Fraud. Should you or anyone you know receive an email from any Gmail account or any other personal account platform other than our official state government account, please contact our Office by calling 850-413-3115.

A copy of one such fraudulent email can be viewed here. Please remain vigilant in protecting your personal information and don't hesitate to give us a call if you receive correspondence that does not appear legitimate.

Sincerely,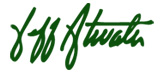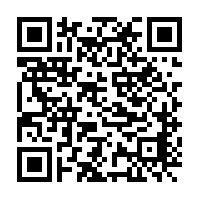 Jeff Atwater
Chief Financial Officer
State of Florida