Can You Pass the Test?
Agents should routinely verify the licensure of the companies for which they're selling. If you suspect an entity is not authorized or licensed to transact insurance in Florida, from Florida or with residents of Florida, please notify our office. Report suspected unlicensed activity. Call 877-MY-FL-CFO (1-877-693-5236).
Read more > >
Dear Friends,
Recently, I introduced our latest financial literacy program called "Finance Your Future," and I'm happy to say that we received a sundry of emails asking for more information about the program and inquiring if we offer other similar programs for younger children or adults.
While we have financial literacy programs aplenty that you can check out here, Finance Your Future's greatest asset is that it can be used in different ways to help reach different audiences. Each of the program's eight core lessons contain chapters that cover progressively more advanced topics like insurance and benefits. A middle schooler could easily absorb the first few lessons and then move on once the material got too advanced.
We've heard from many of you who say that, even in your 30s, 40s, and 50s, you're still learning about personal finance because it was never taught to you. Adults can learn from the program as well. Whether as a refresher or seeing the content for the first time, adults who have paid their bills for years and even purchased homes can learn new information.
For example, here's just one question from the Budgeting & Saving lesson that has stumped adults:




Here's another question from our Debt lesson that can shine light on the nuances of managing borrowed money:




With more than 80 individual chapters and 200 randomly-selected quiz questions, Floridians of all ages can learn more about becoming financially fit. Some of our own staff -- people who work in finance and insurance every day -- have mentioned that they've learned more online than they ever did in school.
With no fees and accessibility from anywhere with an internet connection (yes, even from your smartphone), this is one class you can't afford to miss.
Visit http://financeyourfuture.myfloridacfo.com/ today. Read a little bit after work, or use it as an educational family fun night.
If you have success with a program or have ideas on what we can do next, let us know. We're always looking for feedback and we have the same goal: to help you do more with your money!
Sincerely,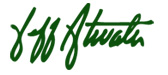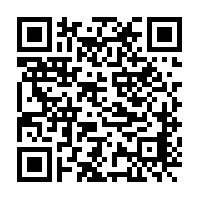 Jeff Atwater
Chief Financial Officer
State of Florida