Enhancing Our Fight Against Fraud
Agents should routinely verify the licensure of the companies for which they're selling. If you suspect an entity is not authorized or licensed to transact insurance in Florida, from Florida or with residents of Florida, please notify our office. Report suspected unlicensed activity. Call 877-MY-FL-CFO (1-877-693-5236).
Read more > >
Dear Friends,
A government that does not communicate transparently and thoroughly with its constituents cannot operate effectively; that's something I've long believed. Particularly as an agency that operates using taxpayer dollars, it's important to me that I keep Floridians like you informed on how we're putting our budget to its highest and best use. And, as I shared with you a couple of weeks ago, new Florida laws that became effective on July 1 are bringing about some changes within our Department. Change happens—it's how we continue to grow and improve ourselves—and we believe these changes will help us streamline the way we do business
.
As frequent newsletter readers know, one of my main priorities is to rid our great state of fraud, waste, and abuse. We do that in a variety of ways, but primarily via the three law enforcement units that are housed within our Department of Financial Services--the Division of Insurance Fraud, the Bureau of Fire and Arson Investigations, and the Office of Fiscal Integrity. These offices work to catch perpetrators who commit acts of insurance fraud, criminals who intentionally set fires to collect insurance money or to cover up a larger crime, and those who cheat or steal state dollars.
Previously housed in separate areas of the Department, on July 1, these units combined to form a new Division—the Division of Investigative and Forensic Services. As a nationally-recognized leader in the fight against fraud, our ability to share intelligence and resources is vital to our continued success. We must continually adjust our methods and adapt our techniques to match these ever-evolving crimes and by combining forces, we're able to extend our reach and do more to protect the people of Florida from falling victim to acts of insurance fraud, arson, and the misuse of state funds.
While our team may appear new on paper, our mission, vision and values remain the same. We'll continue to serve the people of Florida as we've done for decades, and we'll continue to communicate with you openly, as we always have.
If you've reported suspected fraud to us before, we encourage you to remain vigilant to these crimes and to call us anytime you see something that just isn't right.
I try to remember, as I'm sure many of you do as well, that the only constants in life are change and taxes…although we work hard to keep those low here in Florida!

Sincerely,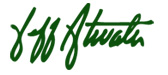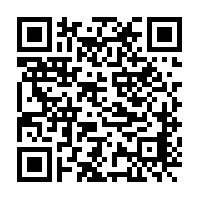 Jeff Atwater
Chief Financial Officer
State of Florida