Florida's Infrastructure
Agents should routinely verify the licensure of the companies for which they're selling. If you suspect an entity is not authorized or licensed to transact insurance in Florida, from Florida or with residents of Florida, please notify our office. Report suspected unlicensed activity. Call 877-MY-FL-CFO (1-877-693-5236).
Read more > >
Dear Friends,
Infrastructure matters. It's a term that can mean many things to different people, but at its core, the term represents the framework on which we build our cities, our neighborhoods, and our daily lives. Bridges and roadways most commonly come to mind, but infrastructure encompasses much more than transportation needs. It's having an appropriately-sized power grid to manage the needs of the people, it's access to clean water, and it's having grocery stores full of fresh foods nearby so that we can feed our families.
As Florida continues to grow, so will the need for updating and expanding our infrastructure. With more than 20 million residents and in excess of two million businesses, we will need new ideas, new investments, and new technology to bridge the gap between today and tomorrow. I'm proud to say that Florida is succeeding at putting these critical systems in place for the future.


Each quarter, I publish an economic magazine called Florida's Bottom Line that examines the impact of current topics like international trade, decreasing unemployment rates, and changes in the housing market. This quarter, we're focusing on how Florida can build for the future. Not only do our in-house economists analyze the issue, but we also gather the experts in the field, who evaluate the issue in their own words and from their unique perspectives.

In this edition, Florida Transportation Builders' Association President Bob Burleson outlines where we are now and where we'll need to be with our transportation systems, and Florida Ports Council President Doug Wheeler who explains how Florida's ports can bolster the transfer of goods across our waterways.

Space Florida President Frank DiBello illuminates the future of Florida's space frontier, and Federal Reserve Bank Vice President Chris Oakley reminds us that we would be remiss to forget evolving financial systems in our plans for the future. On the topic of financial systems, Florida PALM Project Director Melissa Turner lays out how the State of Florida is working to build a new accounting system that can better meet the payment needs of our multi-billion-dollar budget.

Former Speaker of the Florida House Steve Crisafulli describes that we must look no further than our fellow states to see how a lack of fresh water can stop economic growth in its tracks, and the Vice Chair of the Florida Council on Public Private Partnerships Randall Reid explains how the private market can--and already does--work in partnership with local, state, and the federal government to achieve these shared goals in a cost effective manner.

As can you see, growth is good but it must come with great thought. I invite you to read this latest edition to better understand the impact that infrastructure has--and will continue to have--on Florida's economy. I'm proud of what our state has done to foster this vital framework, and how we are working to prepare for a bigger, better, brighter tomorrow.

Click here to read the latest (and past) editions.
Sincerely,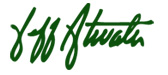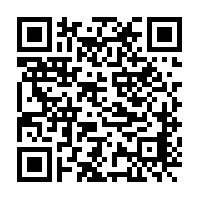 Jeff Atwater
Chief Financial Officer
State of Florida