Protecting Your Personal Information During Data Breaches
Agents should routinely verify the licensure of the companies for which they're selling. If you suspect an entity is not authorized or licensed to transact insurance in Florida, from Florida or with residents of Florida, please notify our office. Report suspected unlicensed activity. Call 877-MY-FL-CFO (1-877-693-5236).
Read more > >
Dear friends,
Recently, a cyber-security breach happened that affected the national health insurance company Anthem, Inc., whose largest Florida subsidiary is Amerigroup. In response to this incident, our department has taken proactive steps to provide consumer information related to potential scams that may arise as a result of this data breach.
Our Consumer Helpline, which provides consumer information on insurance-related matters, has added information on the breach to its Consumer Alerts web page, and has allocated resources to accommodate your calls about this topic.
While Anthem, Inc. is working to determine which policyholders may have been impacted by the breach, it is important to note that Anthem will only contact impacted members by written communications via postal mail, not by phone or electronic communications. The company has announced plans to begin mailing letters in the coming weeks.
To protect yourself from any potential scam, do not provide personal or financial information to persons claiming to be Anthem representatives via email or by phone. If a call or email comes in:
DO NOT click on any links or attachments contained within the email message.
DO NOT reply to the email or reach out to the senders in any way.
DO NOT supply any personal information online or by phone.
Amerigroup policyholders may wish to proactively monitor their credit and bank accounts, and consider contacting the credit bureaus Equifax, TransUnion and Experian to add a fraud alert to their accounts, which would require an additional layer of identity verification before processing any new credit applications.
Anthem will provide free credit monitoring services to those who were impacted by the data breach. For more information or questions related to the breach, please call Anthem's toll-free hotline at 1-877-263-7995 or visit www.anthemfacts.com, a website specifically set up to address the breach.
Floridians with questions may contact the Consumer Helpline by calling 1-877-MY-FL-CFO, or 1-877-693-5236, available Monday – Friday from 8:00 a.m. – 5:00 p.m. EST.
I am proud to offer these layers of consumer protection, and to work hard each day to ensure that all of Florida's consumers have the information they need to make informed financial and insurance decisions.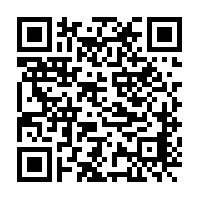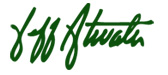 Jeff Atwater
Chief Financial Officer
State of Florida