Helping Protect Florida's Seniors from Financial Scams and Fraud
A disaster can strike your business or your home anytime. Take action and learn ways on how to prepare.
Read more > >
Dear friends,
Recently, I announced a new series of Operation S.A.F.E. financial workshops to help inform, empower and protect Florida's seniors from financial scams and fraud. Florida's seniors work their whole lives to save and build a nest egg for their families, and I want to make sure their finances are protected from anyone who might target them.
Statistics show that nearly one in five seniors has fallen victim to financial fraud. In order to combat this deceptive crime against seniors, I launched the statewide financial education initiative known as Operation S.A.F.E. to "Stop Adult Financial Exploitation" and the fraudsters who target Florida's seniors.

Our Operation S.A.F.E. 'Be Scam Smart' workshops and its accompanying website www.MyFloridaCFO.com/SAFE have already helped nearly 11,000 seniors protect themselves from becoming victims of financial fraud. Our workshops provide valuable resources and information such as:
If it sounds too good to be true, it usually is.
Never sign incomplete or blank documents.
Know that it is a red flag if you are notified of winning a lottery for which you never submitted an entry, or are asked to pay money to collect any prize.
Always make sure you are dealing with a licensed insurance agent and verify before you buy.
Never send money to a company without full proof of their legitimacy. Check with the Better Business Bureau to ensure that the dealer is licensed.
Do not give out personal financial information by email or over the phone unless you initiated the contact.
Be Scam Smart workshops are open to seniors, family members and their caregivers. I encourage everyone to sign up for a workshop near you to learn how to protect your families' financial security.
For more information, visit www.MyFloridaCFO.com/SAFE or call our Consumer Helpline at 1-877-MY-FL-CFO (1-877-693-5236).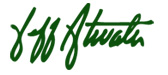 Jeff Atwater
Chief Financial Officer
State of Florida